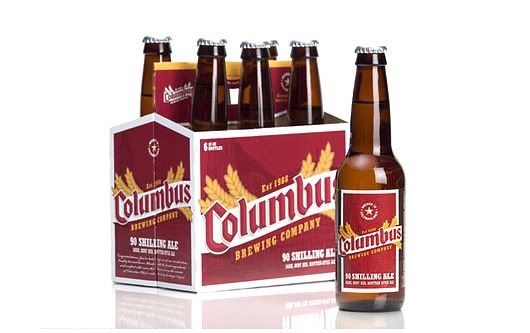 La Columbus Brewing Co est une microbrasserie fondée en 1988 dans le Brewery District de la ville de Columbus, la capitale de l'Ohio. Elle utilise le nom d'une brasserie qui avait été fondée elle en 1830 dans le même quartier. Il y a quelques jours la brasserie a été rachetée par son maître brasseur Eric Bean, la première fois en 50 ans qu'un maître brasseur devient propriétaire majoritaire d'un établissement dans la capitale. Bonne nouvelle à mon avis. Leurs bières sont disponibles en bouteilles un peu partout en Ohio, en fût dans certains bars et restaurants et à leur resto-pub dans le Brewery District. Ils ont une bonne IPA et j'apprécie personnellement leur Ale Écossaise.
The
Columbus Brewing Co
was founded in 1988 in the meaningful Brewery District of Columbus. "
The Columbus Brewing Company was originally founded in 1830. In 1988, the name was once again chosen to resurrect the brewing heritage of its namesake.
" The brewery was recently purchase by its master brewer Eric Bean, this is the first time in 50 years a master brewer become main owner of a brewery in the capital city. "
Columbus Brewing Company's beer is sold at local grocery stores and is available on draft at fine restaurants and pubs throughout Ohio.
" They have a good IPA and I personally enjoy the Scottish Ale.