Alors que se déroule la Conférence des Nations Unies sur les changements climatiques, il est plus qu'approprié de voir comment certains brasseurs arrivent à innover et à réduire leur empreinte écologique.

The United Nations Conference on the Climate Changes began this week and it is more than appropriate to find out how some breweries are innovating and reducing their carbon footprint.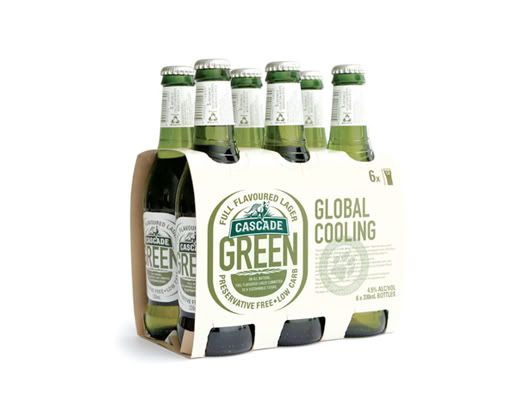 Cascade est un brasseur australien de Tasmanie fondé en 1824. L'entreprise donne l'exemple en ayant entamé un programme de réduction de son empreinte sur l'environnement. Elle a étudié l'ensemble du cycle de vie de la Cascade Green; de la semence d'orge au recyclage des bouteilles afin de chiffrer les émissions de gaz à effet de serre pour ensuite faire de la compensation carbone (carbon offset). Une belle initiative même si ce n'est qu'un seul produit de sa gamme qui est «green». Si les consommateurs répondent ce ne sera sûrement pas la dernière.
The Cascade Brewery is an Australian, Tasmanian company founded in1824. Since more than a decade it has been making efforts in reducing its environmental footprint. After studying the complete life cycle of the Cascade Green beer, from "picking the hops to putting the bottle in the recycle bin" the brewery decided to offset all the greenhouse gas emissions. (carbon offset) We can hope that others will follow this initiative and that consumers will be responding.